By Lucy Lau
It's not hard to believe Angela Kennedy has dedicated nearly two thirds of her life to Michael Garron Hospital (MGH) when you consider the marks she's made.
The mapped one-kilometre walking circuit at the hospital designed to encourage physical activity among staff? Angela's idea. MGH's Diabetes Walking Clinic, the first program of its kind in Ontario that combines light exercise with individual health exams? Angela was among the clinic's staff, a position she was thrilled to fill after securing research funding in 1997 to study the impact of home exercise programs on the health and quality of life of individuals with type 2 diabetes.
And the Diabetes Education Community Network of East Toronto (DECNET), a program born from an innovative partnership between MGH and community healthcare centres that provides diabetes education to people living with type 2 diabetes? Angela had a hand in that, too.
The registered nurse and certified diabetes educator (CDE) helped bring DECNET to fruition in 2000 after working in MGH's outpatient clinic for more than 15 years. There, she worked closely with individuals living with type 2 diabetes and became an advocate for diabetes education and self-management. She founded the Diabetic Education Program at MGH in 1990 which later evolved into DECNET, a program that offers counselling, education and support to help adults manage their type 2 diabetes and prediabetes.
"I saw that healthcare practitioners could do so much more if we used a model that empowered the patient and helped them self-manage this chronic condition," says Angela, who was named Diabetes Educator of the Year in 2017 by the Banting and Best Diabetes Centre.
DECNET has grown significantly since its inception and is now used as a model for diabetes education programs across Ontario. The hallmarks of the program are that it is offered in a variety of languages and comes at no cost to the patient. It's also easily accessible because it's offered in the clients' community. Angela says DECNET is the accomplishment she's most of proud of during her time at MGH.
"I'm passionate about my diabetes work and the patients I care for," she says. 
As Angela celebrates her 50th year milestone at the hospital, she reflects on her other achievements, including being a founding member of the Ontario Nurses Association Local 115 and serving as the union's president for 10 years. Through this role, she's had the opportunity to sit on a number of committees to advocate for the rights and safety of her MGH colleagues. In fact, it's this sort of work that inspired Angela to pursue a career in nursing more than five decades ago.
"I've always wanted to do something where I could care for and speak up for others," she says. "And I know I've chosen the right path because I really love my work, patients and colleagues."
In recent years, Angela has also taken her advocacy to another arena. She's been elected for six terms as a trustee in the Toronto Catholic District School Board, where her seven children went to school. Coincidentally, she represents Ward 11 East York. She balances this role with her work at MGH, which, despite a busy schedule that also involves pastimes like cooking, baking and entertaining eight grandchildren, she has no plans of leaving anytime soon.
"There is such a sense of family at MGH; it feels like my second home," Angela says. "Everybody knows everybody else and when you walk by people, they smile and they say hello. It just feels very comfortable. And the fact that I can continue pursuing my passion in healthcare here makes it even better."
Celebrating staff milestones at MGH
Angela isn't the only one marking an important milestone at MGH this year. More than 300 staff in a number of positions are also celebrating anniversaries — 5, 10, 15, 20, 25, 30, 35, 40 and 50 years — at the hospital. Their commitment to MGH is a testament to their work ethic and values, as well as the organization's culture, excellence in people-centred care and opportunities for learning and development.
"I am so proud of all that our staff have achieved and the integral role they play at MGH," says Sarah Downey, president and CEO of MGH. "The work they contribute every day forms the foundation of our hospital and enables us to achieve our vision of creating health and building community in East Toronto. I cannot thank them enough for their continued support and remarkable dedication to both MGH and the surrounding community."
MGH staff celebrating milestones are typically recognized at the Long Service Awards, an in-person employee appreciation event. Due to the COVID-19 pandemic, however, we've decided to highlight here some of the people at MGH — those on the frontlines and beyond — who are vital to the care of the East Toronto community. Join us in extending them a warm congratulations for their time and service at MGH!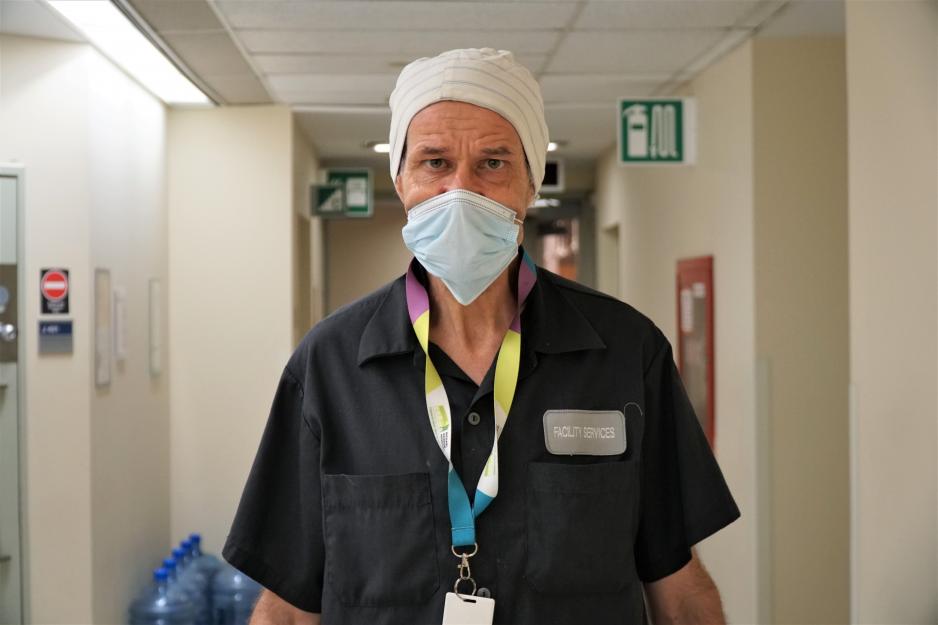 Ken Donovan
Refuse Collector, Support and Facility Services
40 years
"I came to MGH as part of a work experience program while I was in school. I was so excited when the hospital hired me. While in environmental services, I've been able to work in many areas of the hospital — from the old emergency department (E1) to the old operating room department (A/B6). I've seen many changes in both staff members and infrastructure which I regularly reflect on. When I started, the G and H wings were still in the process of being built and were brand new units. I feel like I've grown alongside the hospital."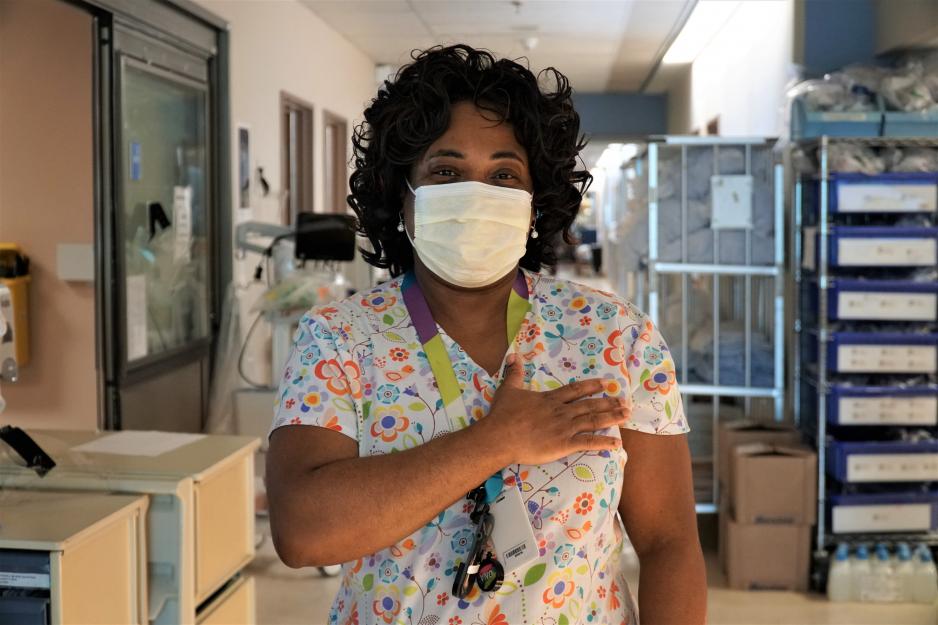 Shurnet Clarke
Registered Nurse, Medicine Health Services
20 years
"I started my career in nursing when I was a pre-grad here in 1998. I then moved on to work on the nursing resource team and in the med-surgical unit. In 2000, I went into the ICU where I have had the opportunity to embark on many different roles, such as charge nurse and team lead. I've also worked on the outreach team and taught critical care nursing students. MGH is one of the best places to work, especially here in the ICU where there's a strong, dedicated and supportive team. Being in the ICU means being part of a team that saves lives. We go into work knowing that every day we are making a difference with patients and families."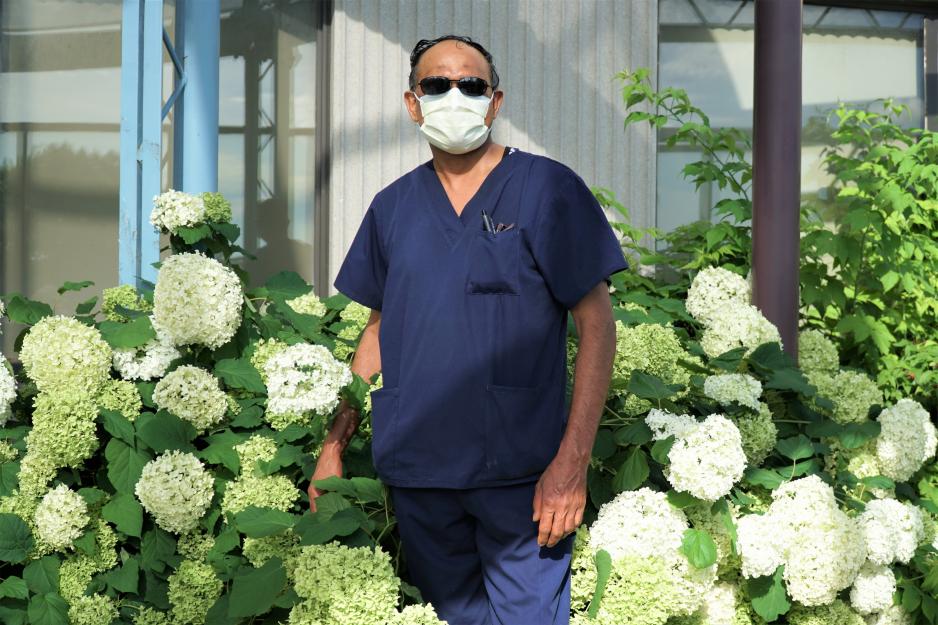 Sam Khan
Environmental Aide, Support and Facility Services
30 years
"Over the years, I've worked in different areas of the hospital. But the one area that's amazed me the most is continuous care (G5). I worked there for 10 years and came in contact with so many different patients and their stories. That was a defining moment that changed my view on life. For the past three years, I've also managed the rooftop garden in G5. Half of it is flowers and the other half is a vegetable garden: there are cucumbers, tomatoes and tasty hot peppers. My parents taught me to garden when I was growing up in Guyana. I planted all the vegetables this year and I invest my break time to water them and take care of them. I do it for the patients: it brings me great joy when they go outside or they look through the window and they see this beautiful garden. They get so happy."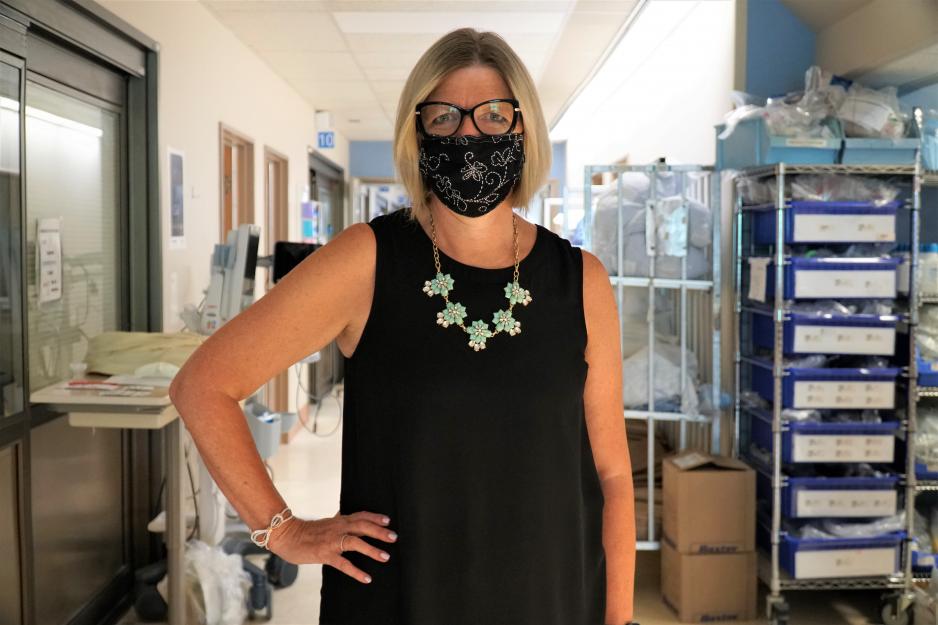 Marilyn Lee
Manager of Intensive Care Unit (ICU) and Vascular Access, Medicine Health Services
35 years
"One of the biggest things that's kept me at MGH is the sense of community and opportunity. I came from a smaller town to the big city, but found this community here which has grounded me. We're like family. There are quite a few of us in medicine health services who have been here for a while so we've kind of grown up together. We're the Heart of the East and we're progressive. We're creative and we find ways to do things with fewer resources compared to our counterparts downtown."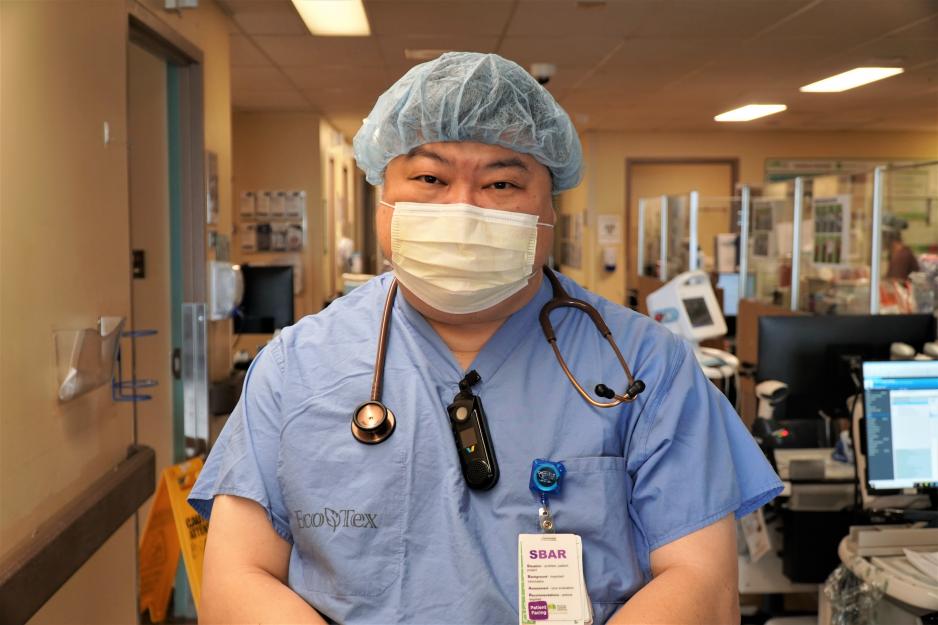 Roger Wong
Registered Respiratory Therapist, Inter-Professional Practice
15 years
"The PWC (Provincial Prolonged-Ventilation Weaning Centre of Excellence) and the respiratory unit, H7, are my current core coverage. When I started back in 2004, I was hired to cover only the PWC. However, my role has since expanded — I'm covering more of the hospital and am able to see a full spectrum of clients, from neonatal to the elderly. I love our practice of saving lives, seeing new life come into the world and making a person's day brighter by saying comforting words, answering questions or adding laughter and happiness to the situation. But I will say the ultimate, best reward about my job here is that this is where I met my wife."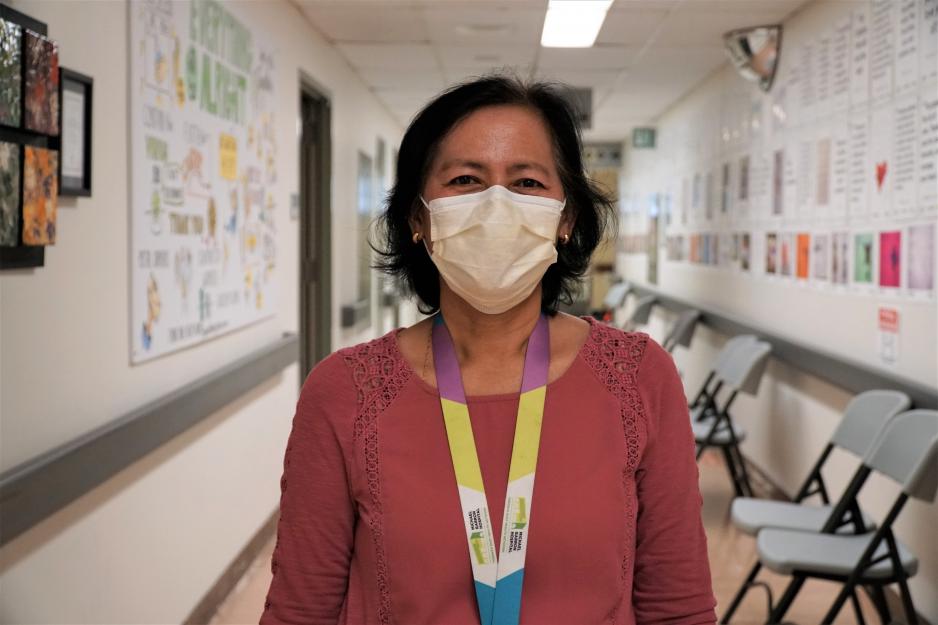 Elena Abogadil
Senior Accountant, Finance
10 years
"When I joined MGH, I didn't have any experience in the healthcare field. I had to learn the ins and outs of the job through a lot of self-learning. My hard work paid off and I was later recognized multiple times for my contributions. To hear kind words from a manager — 'You are my hero' — for a job well done is priceless and great motivation for me."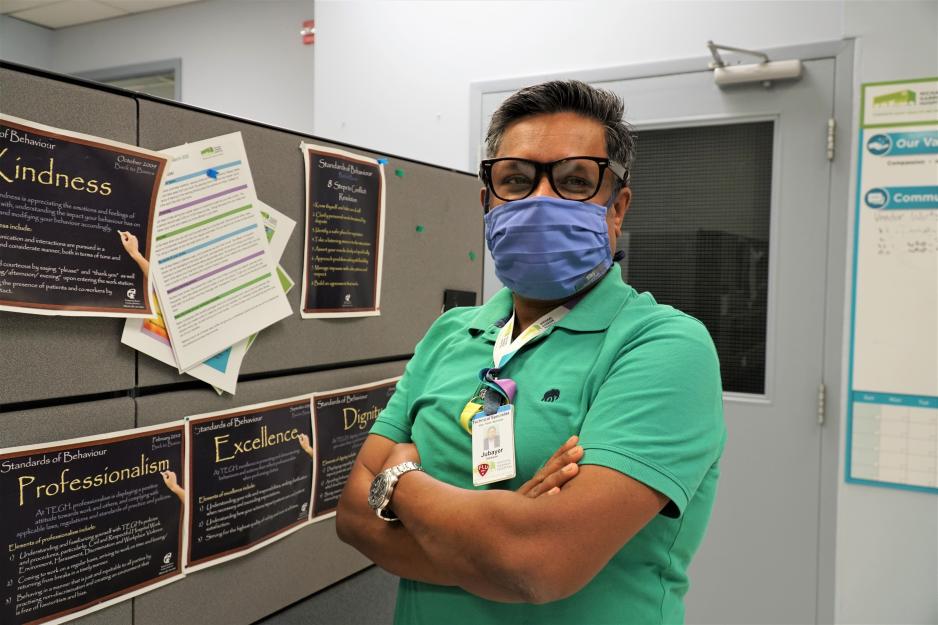 Jubayer Siddiquei
Technical Specialist, Information Technology                                                    
10 years
"I learn new things every day: new ways of doing things, writing new programs, managing the hardware and database in more efficient and innovative ways. We catch problems beforehand and set up the proper alerts so we don't have downtime at the hospital. It's rewarding to be able to help the system run smoothly without any performance degradation."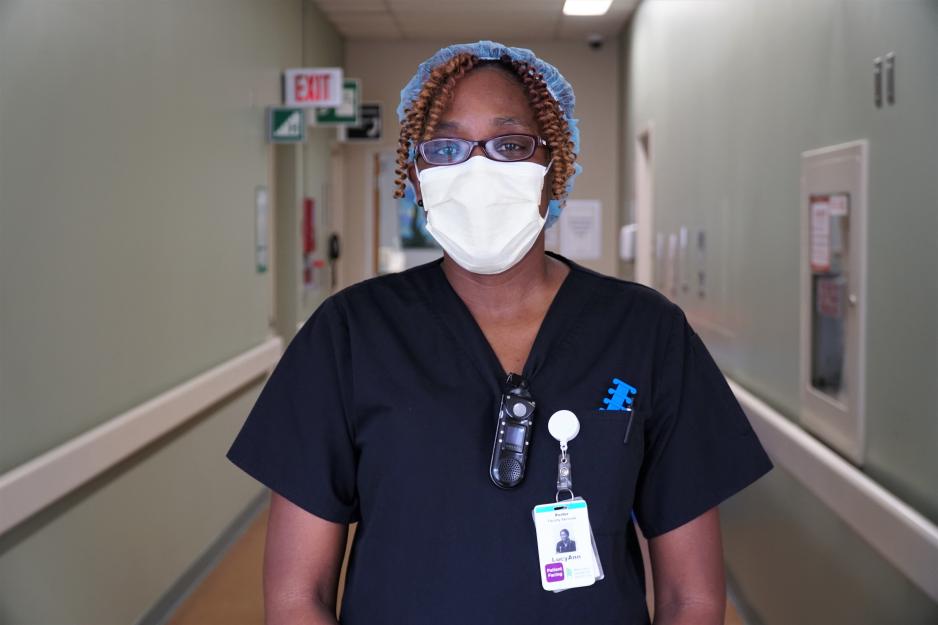 Lucy Ann Harriman
Porter, Support and Facility Services
10 years
"My experience working at MGH has been wonderful and beneficial. I've become better equipped in transporting critically ill patients, aiding in CPR and coping in a highly intense working environment, especially during the pandemic right now. Nothing compares to seeing a patient being able to overcome what they've gone through and being able to go home and see their family and friends. It makes me so happy knowing I played a small role in getting them there. I am so grateful for that. It lightens my heart."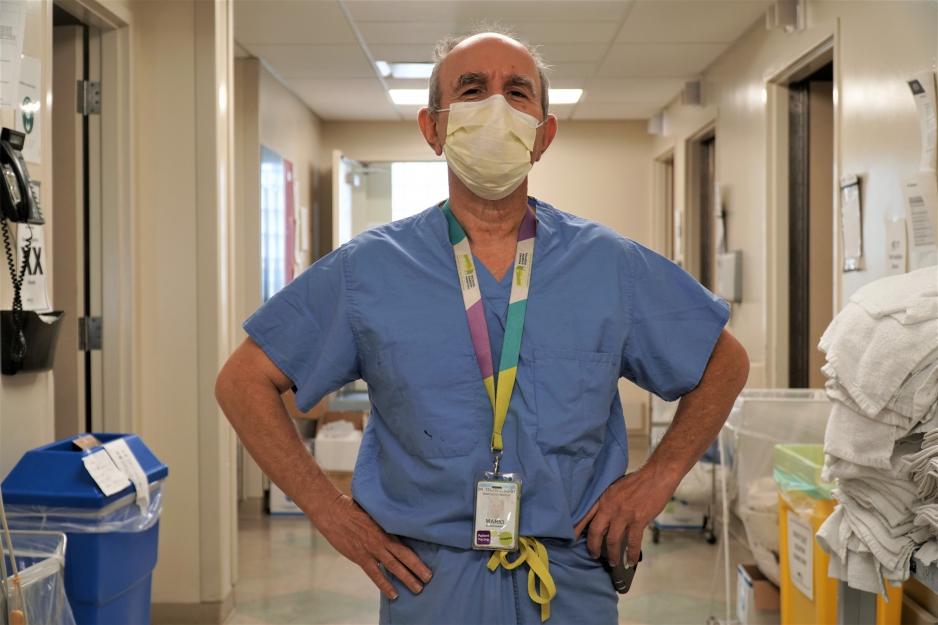 Mario Bordonaro
Senior Medical Sonographer, Diagnostic Imaging
30 years
"I enjoy the patient interaction. It's fun talking to them — we see people from all different walks of life and get to hear different stories. Through this, I've learned to never judge people because you don't know what they've been through."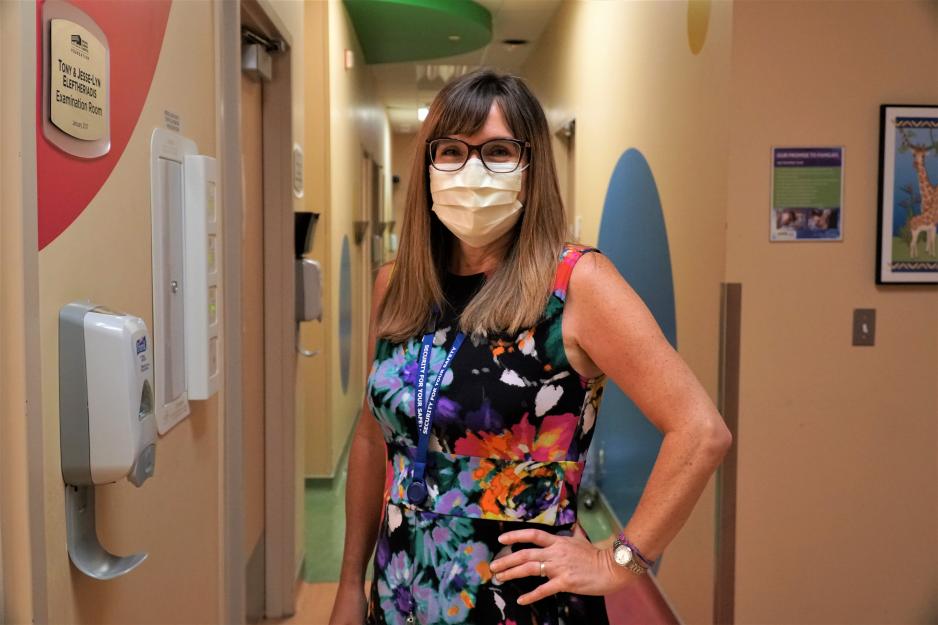 Crystal Slaney
Senior Clerk Typist, Maternal, Newborn and Child Services
30 years
"Some of the relationships I've built with patients and staff at MGH date back to the full 30 years I've been here and they're still very near and dear to my heart. The people that I've worked with over the years — doctors, nurses, administrative staff — are some of the most influential people that I've ever dealt with. In my hardest times, they're the people I've relied on."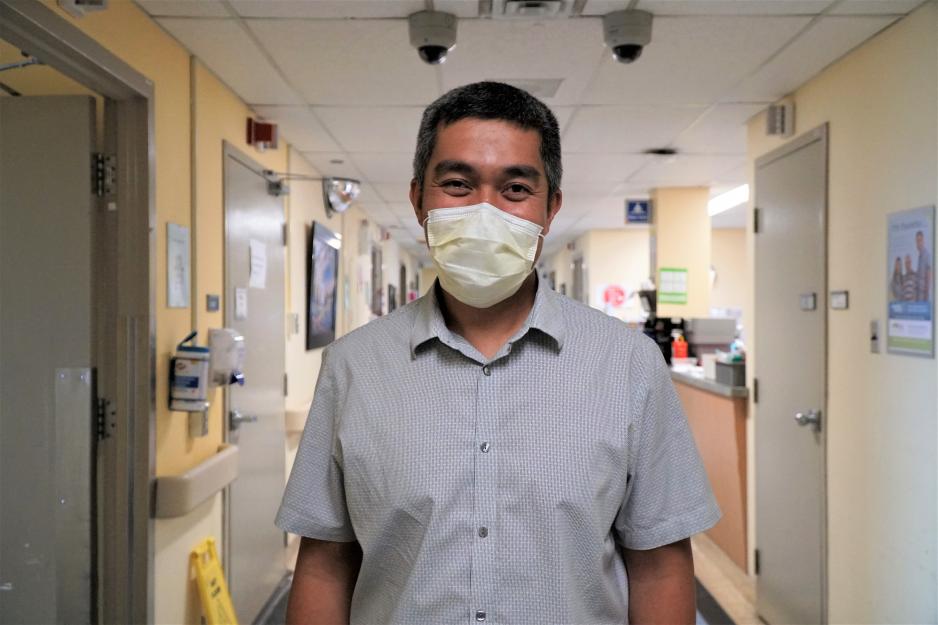 Brian Mendoza
Supervisor, Surgery Health Services
10 years
"I love seeing the reaction from patients and families after you provide them the proper care. That's the most rewarding part of this job — that someone appreciates what you do. And seeing the dramatic improvement from patients being sick to the moment they're discharged and are feeling better."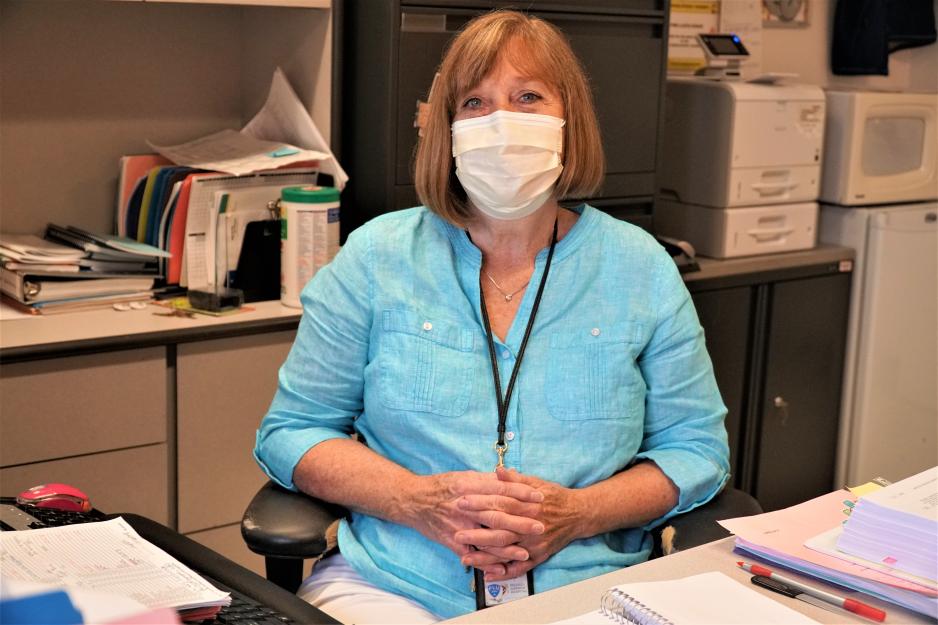 Lynne Lloyd-Craig
Coordinator of Clinical Informatics, Information Technology
25 years
"I'm a registered nurse and I have a business degree. I was hired as a nursing information systems analyst for the ANSOS scheduling system and nursing workload. I'm currently responsible for the ANSOS scheduling system, EH3 workload application, Clarity RAI application for Resident Assessment Instrument (RAI) and Alternate Level of Care (ALC) data errors. My position entails application support and upgrades, end user support and training, data extraction for both internal and external stakeholders, project management, liaison with vendors and other duties as assigned. When I started, the managers didn't have computers on their desks. Information was collected on paper and manually entered or scanned in to the software programs. It's been a huge learning curve and journey of personal growth allowing me to utilize my clinical expertise. I love my job!"
Paul Boyd
Nursing Attendant, Surgery Health Services
30 years
"I'm from the community; I used to go to East York High School. Helping people is always something I've been interested in doing. That's my favourite part of the job: the patients and the results after they've come in. It's nice knowing you're helping to save lives and seeing people so happy."